The Solidigm P44 Pro 2TB is down to $117 and rivals Samsung's 990 Pro for speed
With a free mousepad.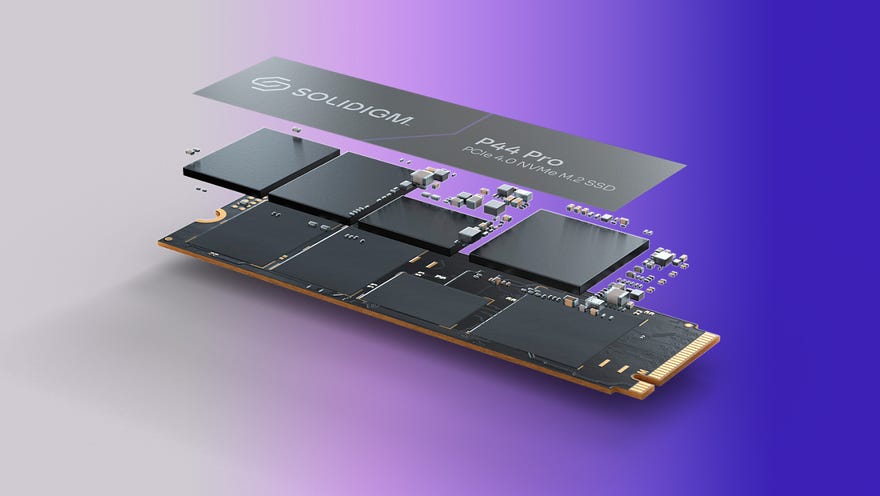 I've mentioned SK Hynix before, the flash memory giant that made Intel's SSDs and is now making their own SSDs under the Solidigm brand. The Korean company has pursued an aggressive pricing strategy for these drives, and evidence of that is this latest deal on their flagship P44 Pro 2TB PCIe 4.0 NVMe drive.
The P44 Pro is now down to $117 at Newegg when you use code SSCT2827, a price that also includes a free mousepad - nifty. For context, the 2TB drive was selling for $150, making this a pretty tidy discount.
The P44 Pro belongs in the upper echeleon of PCIe 4.0 SSDs, thanks to its use of TLC flash memory (rather than cheaper QLC) and its inclusion of a DRAM cache (rather than going without). That means its longevity and sustained performance are excellent, in addition to some impressive peak performance numbers.
This 2TB model is rated for up to 7000MB/s reads and 6500MB/s reads, with up to 1.4M IOPS random reads and 1.3M IOPS random writes - that's among the very fastest we've seen, putting it in the same league as the Samsung 990 Pro and WD SN850x. The 1200 TBW longevity figure is also impressive, and shows the trust that SK Hynix have in their drives.
Reviews online for this drive are also warm, with the likes of Tom's Hardware pointing out that, as well as offering excellent speeds, the P44 Pro is also extremely power-efficient, meaning it could actually give you longer battery life when placed into a laptop. That's pretty awesome, and speaks to the overall quality of the drive even if you intend to use it in a desktop PC.
I think that's just about all the info you need, so do take a look at some reviews for yourself and pick up this drive at its discounted price - I've used the P44 Pro myself and I've been really happy with its performance, so you ought to be too!