Tiny Tina's Wonderlands SHiFT codes (June 2023)
Grab yourself some premium loot with these new SHiFT codes for Tiny Tina's Wonderlands!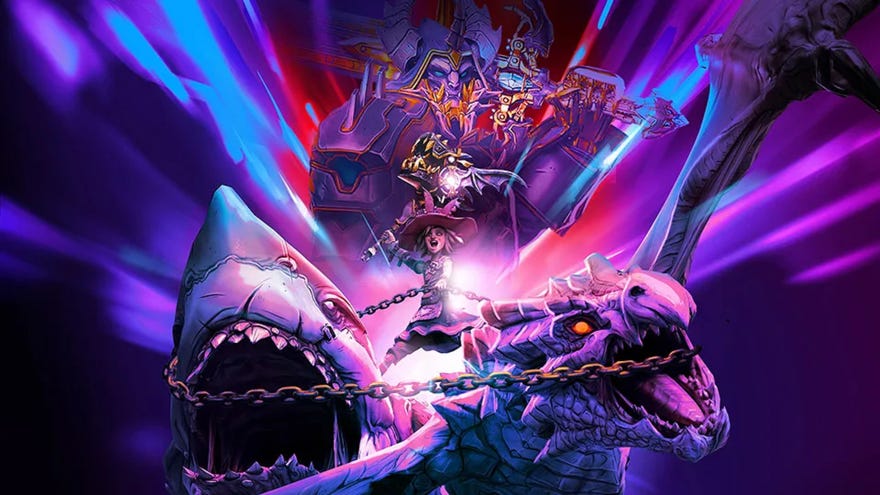 Looking for a list of all Tiny Tina's Wonderlands SHiFT codes to redeem? As live-service elements become more and more ubiquitous, it's increasingly common to see games offering codes, which players can redeem outside of the game itself for bonus loot and other in-game perks. Borderlands developers Gearbox got in on the action fairly early on, with their dedicated SHiFT site offering codes and other goodies for their various games. Now with the release of Tiny Tina's Wonderlands, a D&D themed Borderlands spin-off, SHiFT codes are returning once more to the Borderlands universe.
Below you'll find an up-to-date list of all currently active SHiFT codes for Tiny Tina's Wonderlands. We'll also explain how these SHiFT codes work and how to redeem them.
---
On this page:
SHiFT codes in Tiny Tina's Wonderlands are useful because they provide you with Skeleton Keys. While exploring the world, you'll occasionally come across a locked loot chest that calls for a Skeleton Key. These chests contain premium loot, but in order to redeem the currency required to open them, you'll first need to exit the game and seek out the below SHiFT codes.
---
Tiny Tina's Wonderlands SHiFT codes
Last checked on: 29th June, 2023
JB6T3-5K9HT-ZTJ65-JBTT3-BT6WS: Crossblade Shotgun
3JR33-RR39T-6WB5C-TJTB3-36C9H: Skeleton Keys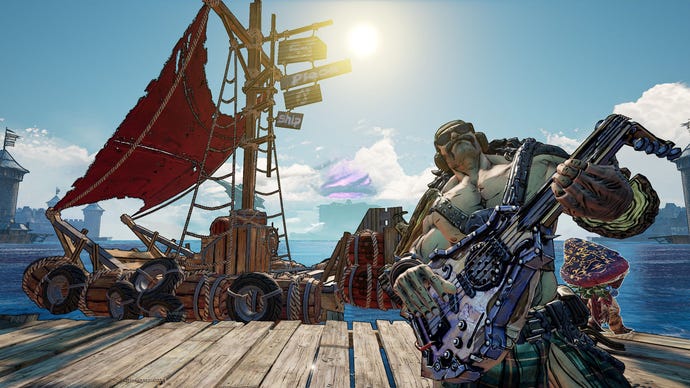 How to redeem Tiny Tina's Wonderlands SHiFT codes
The simplest way to redeem SHiFT codes in Tiny Tina's Wonderlands is via the in-game Social menu. Open the menu and you should see a sub-menu called SHiFT on the top bar. From here, simply enter your code into the Code Redemption dialogue box and click the Redeem button.
Alternatively, SHiFT codes can be redeemed via the SHiFT website, which has much the same layout as the in-game redemption page but without the specific Tiny Tina trappings. Whichever method you choose to use, however, just be aware that you need to have set up and verified a SHiFT account in order to claim your Skeleton Key(s).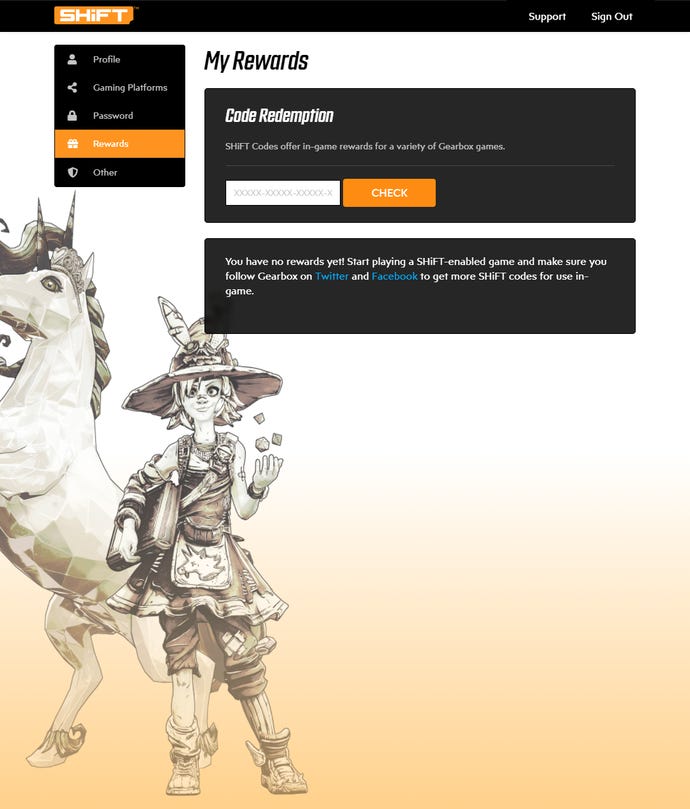 You can link your SHiFT account directly to your Epic and Steam accounts via the website, as well as to any accounts you might have for Xbox Live, Sony Entertainment Network, Nintendo Switch, Google Stadia, and Apple Game Center. There are also options to link your social media accounts via Google, Twitter, Facebook, or Twitch. Finally, if you've got an account with Gearbox's publishers 2K over on their website, you can go ahead and link that too. If this is all starting to sound a little insidious, happily you can unlink your accounts again at any time thanks to a handy button right there on the linking page. Phew.
Expired SHiFT codes for Tiny Tina's Wonderlands
Below we've listed all of the SHiFT codes for Tiny Tina's Wonderlands which we know no longer work:
3J6T3-5RB9T-6CBWK-BTTT3-W35CS: Skeleton Keys
BJ6B3-BRBZJ-FC35C-T3BT3-6ZT96: Skeleton Keys
JJXTB-9WB93-6C3CW-B33T3-FBF9T: Skeleton Keys
TBXJJ-T5JHB-6K3CW-TJ3J3-656J9: Skeleton Keys
336TJ-3W9SJ-9J3FK-JT3JB-R33TF: Goblin Pickaxe
T3FJT-SBZZT-93BFC-3B3TB-3BTRB: Liquid Cooling
JBRBB-HFW9J-XW3K5-3TT3J-TZ5CZ: Knights of Butt Stallion
JTRB3-WTZ9T-HB36W-T3JBJ-93TC6: Frying Pan Weapon
BJ6J3-RBHHJ-SBTF5-JJ3TB-HFHWX: Blue Cake Weapon
3BXTB-JT9HB-9JB6C-JBTJB-ZFXSS: Live Wire
TBF3B-KHSXT-FKJKK-T3T33-CT6JS: Keys
J3F3T-3Z9XT-RWTW5-BT33J-ST55C: Keys
BTXJT-SHR93-S3TFK-JJ3TJ-SFCWH: Buffmeister
BTRJB-BFZXT-XW3KW-3JBTJ-HZ5WK: Skeleton Keys
3TX3T-R9XST-933RW-3BBTT-WJBCC: Celebrate with Gluttony rewards
336BB-H3TFZ-W5BK5-3JT33-SBC5S: Skeleton Keys
JJRTJ-J9RZT-H3T65-BTJ3J-J3FTZ: Swordsplosion
TTF33-K9XH3-ST3RC-TTJT3-RW66W: Reign of Arrows Shotgun
J3FBT-63JFS-KK35K-TJ3J3-JRJ6W: Skeleton Keys
JJXTB-CJ3X9-WWTC5-3J3J3-ZHJ6T: 3 Skeleton Keys
BTR3T-TJJXZ-WKBCC-BJTJ3-HXZ5F: 3 Skeleton Keys
JJRTJ-9HZCS-C53CC-BJBTJ-BXXSH: 3 Skeleton Keys
BBXTT-6HHWH-WW3KC-TJBJ3-3H9TX: 3 Skeleton Keys
TB63J-WSH5H-CK3WW-BTBT3-TBXTC: Skeleton Keys
BTRB3-FRCS3-SBB65-JBTJ3-ZFKK3: 5 Skeleton Keys
TBFTB-JHC93-9J36K-3T3BB-Z6X99: Cryo Swordsplosion
J3F33-9HCSJ-9TTR5-33BJ3-5XKBW: Fragment Rain Smg
JJ6T3-9CSRB-RKJ5W-JBJJJ-WRXRC: 3 Skeleton Keys, 2 Gold Keys (Bl2), 1 Diamond Key (Bl3)
B363J-K6K9J-ZB36C-3TB3T-R9Z55: Glacial Cascade Spellbook
BBX33-69CZJ-STTXW-T3J3J-BHXJ6: Flower Wreath Headgear
J36TJ-WS5S3-STJR5-TJJT3-9FS9B: Pony Ride Emote
TBF3T-ZXW93-ZBJFW-JJ33B-3TF3Z: Ducal Diamond Armor Colour
3TFJ3-SCC93-HJBRK-33JTB-F9XXK: Astral Body Armor Pattern
J3FJT-BWKSJ-9JBXK-T33T3-RT966: 5 Skeleton Keys
BTRJ3-RWCH3-ZB3XK-JJJ33-K6H95: Ye Olde Shimmy Emote
J36J3-K5WZJ-STBXW-3BJBJ-BR93C: Nightshade SMG
T36B3-JRKST-HBT6K-BT33B-ZBSJC: Tank's Top Headgear
3TFTB-XKHXB-F5BC5-JTJTJ-HK96X: 3 Skeleton Keys
TJRB3-CKZRB-F5JK5-B3BBB-3FZC9: 3 Skeleton Keys
JTR3T-TCHR3-XK3W5-J33T3-TF6H5: 3 Gold Keys
JT63T-TS9WS-W5TW5-J3TTJ-WB6RX: 3 Skeleton Keys
3BFBT-R6H5S-CKTW5-JBTBB-Z6FRR: 3 Skeleton Keys
BTXJT-5XZW9-WC3C5-TTJ3B-TCXWB: 3 Skeleton Keys
3BRBB-36HWS-CKJCC-3BTTT-K53HX: 3 Skeleton Keys
BJFBJ-9W9K9-KC3WW-TTBB3-WX5J9: 3 Skeleton Keys
3BXBB-RC9CZ-CWB55-TJTTJ-SSW5X: Skeleton Keys
BBRBB-JBHCH-5WJCK-BJ3JB-JT96S: 1 Skeleton Key
TBXTT-9H6W9-KC35C-BBTJT-35CJ5: 1 Skeleton Key
JJ63T-FS659-KWTKC-B33JT-3C663: 1 Skeleton Key
TBRT3-KZ6C9-5KBCC-JBT3J-CKJRH: 1 Skeleton Key
BJR3T-THR59-CCJKW-TBJJB-BTZS5: 1 Skeleton Key
JB6BJ-SR6WS-5WJ5K-JBBT3-FK9TK: 1 Skeleton Key
T3FJT-F6RCH-WWJKW-B33BT-KRRHB: 1 Skeleton Key
BBFJB-W665H-5W35C-JTB3J-55H6B: 1 Skeleton Key
BBF33-TFFWZ-KC3KW-3JJJJ-WCXZR: 1 Skeleton Key
J3RT3-9W6W9-WCJ5C-333J3-5CJRF: 1 Skeleton Key
3J6BT-6CFWH-W5T5W-BJJTB-RKZ3W: 1 Skeleton Key
3BRTJ-5K659-K5355-BTB3T-633F3: 1 Skeleton Key
W9CJT-5XJTB-RRKRS-FTJ3T-BTRKK: 3 Skeleton Keys
TBRJJ-TW659-W5B5C-T3B3J-3BTBK: 1 Skeleton Key
T3R33-9BRWH-KKBKW-B3TTB-36TBF: 1 Skeleton Key
3TX3T-5T6CH-KKB5W-T3BTB-JCR53: 1 Skeleton Key
3T63J-FWWKS-WKJWW-BJJTJ-TB3FZ: 1 Skeleton Key
3BRJT-BB55Z-KW3C5-J3BJT-R3FRT: 1 Skeleton Key
BTXT3-W3H6J-6CBCW-JBTJJ-XZW9F: 10 Skeleton Keys
TB6JJ-SST5Z-5KT5C-JBJB3-XHS9K: 1 Skeleton Key
JJRJB-CS3WZ-WWTW5-33BJT-JZ9RJ: 1 Skeleton Key
B3F3J-3S3KZ-CWBWC-BTT3T-SHF5F: 1 Skeleton Key
TBX3T-96TCZ-K53WC-BBTBB-THXJT: 1 Skeleton Key
BTX3T-6RTWZ-K5BW5-3BBB3-3TFCZ: 1 Skeleton Key
BTFTB-RSJKZ-WWB5C-T3JJT-BS36S: 1 Skeleton Key
TB6BT-SWJCS-WKTK5-3B3B3-5BJW9: 1 Skeleton Key
JBRTT-BZH6F-CC3W5-3TTTB-XB9HH: 1 Skeleton Key
B36T3-KSZ6F-K5TKK-JJ3B3-B6B3J: 1 Skeleton Key
Keeping track of expired codes helps you to determine whether a non-working code you've picked up is simply old, or whether there's a potential issue with your account. It's also not unheard-of for expired codes to be brought back into use at a later date, so fingers crossed for more freebies down the line!
---
Here at Rock Paper Shotgun we've got plenty more to say about Tiny Tina's latest campaign in Bunkers & Badasses! Before you go, why not check out our guide to PC performance and best settings in Tiny Tina's Wonderlands?